Search Engine Optimisation SEO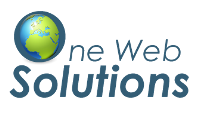 SEARCH ENGINE OPTIMISATION IS SOMETHING THAT NO INTERNET MARKETER CAN DO WITHOUT…
Simply because if your website is search engine optimised, it means that your website is ranking well on the search engines, which in turn means that a lot of people are able to find your business. We provide full Search Engine Optimisation SEO audit and review with ongoing optimisation process.

seo services
We provide full search engine optimisation SEO audit and review.
optimise website performance.
work with natural search engine optimisation SEO.
deliver SEO friendly flexible website design.

improve website position in search engines.

analyse and increase web traffic.

build better site backlinks, remove toxic backlinks.

maximise conversion rate.